It's done! I've been working on this stocking since January or February- before Bryleigh was even born! These cross stitched stockings take hundreds of hours to complete, so I am thrilled to be finished with plenty of time until Christmas, too!
Drumroll........
I love it!
Now my littlest one has a stocking that matches mine and Brennan's! Next year's project is Ryan's stocking. The only part of this stocking that I'm not crazy about is the 'B'. I did it correctly, but it looks kind of funny... Tonight I will try to improve on it.
And in case you are interested, here is my stocking
And Brennan's
And Ryan's... the reason we are all getting matching stockings, and not just getting stockings for only the kids. Honestly, I tease him too much about this stocking. It is something that was made for him as a child by a family member, but really... :)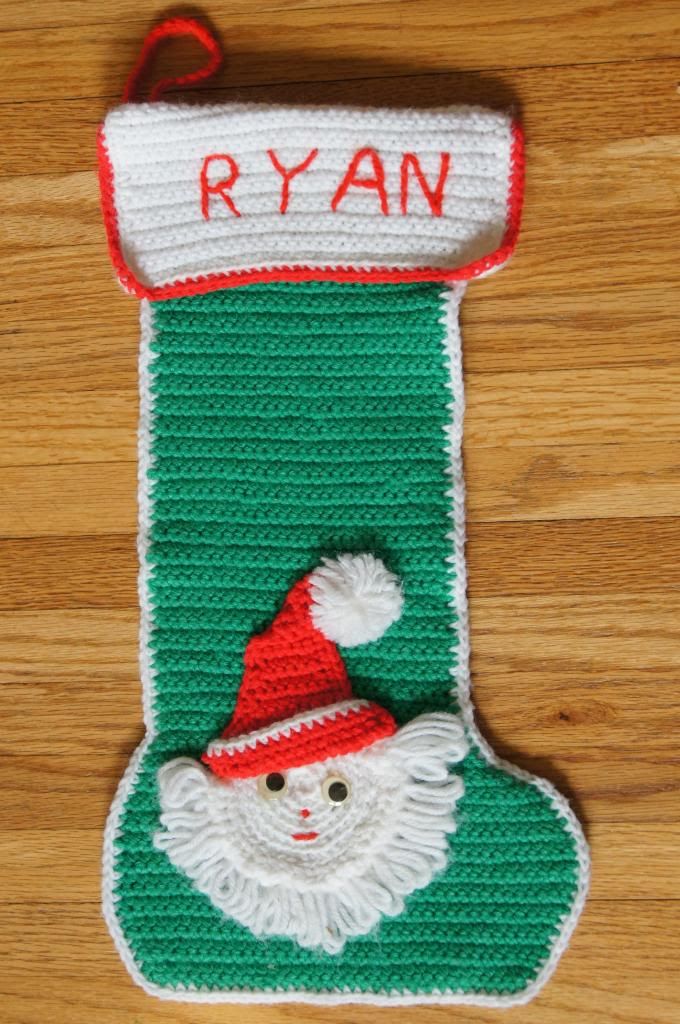 Merry Christmas!