My little man just turned two on Friday (there will be a birthday post coming soon...)! I can barely believe it!
Brennan was lucky enough to be the recipient of a nice review product from a cool Etsy shop,
Designs by Shine
, that specializes in customized kids' clothing- like birthday shirts for kids! Sunshine, the owner of
Designs by Shine
, has 100% positive feedback for her shop and offers quick turn around times. In stock orders are shipped within 2-3 days and custom orders are shipped within 7 days.
Here's what Brennan's little shirt looks like (Thank you, Sunshine!):
Brennan is a huge Mickey Mouse fan right now, so that's the theme we went with for his birthday party. I'm sure it is an extremely common theme and a lot of people would love to have one of these shirts for their little one's big day! This shirt worked perfectly.
Designs by Shine
offers Minnie designs, as well.
We all know how much 2-year-olds
love
to hold still for the camera, so these are the best two pictures I was able to take of Brennan wearing his shirt. It was obvious that he likes it, though!
The quality of the item was easy to see. The stitching around the edges of the applique is precise. I like the fact that you can tell it is made by a real person, on not just created by a screen printing machine, or fancy sewing assembly line. The fabrics are soft, too. I also also like the attention to detail that Sunshine, the owner of
Designs by Shine
, shows. She sewed a little applique on the inside collar where the tag would normally be. It is in the shape of a Mickey head and the red stitching shows through to the back of the shirt, but is very subtle. I really like small touches like that. Here are a couple of close-up shots to show detail.
Designs by Shine
have a lot of really fun clothing designs, which are customizable to your liking. Here are a few of my favorites:
This owl shirt can be purchased with the matching bow shown in the upper right hand corner. I love owl stuff, so I think this one is so much fun!
Both of these girls outfits and pajamas for girls and boys are also available. So cute!
These shirts are so fun for St. Patrick's Day! Gotta love the festive green! Sunshine is currently offering $1 shipping on all St. Patrick's outfits, so hurry over and check out
Designs by Shine
to see them and all of the other fun products that are available for purchase!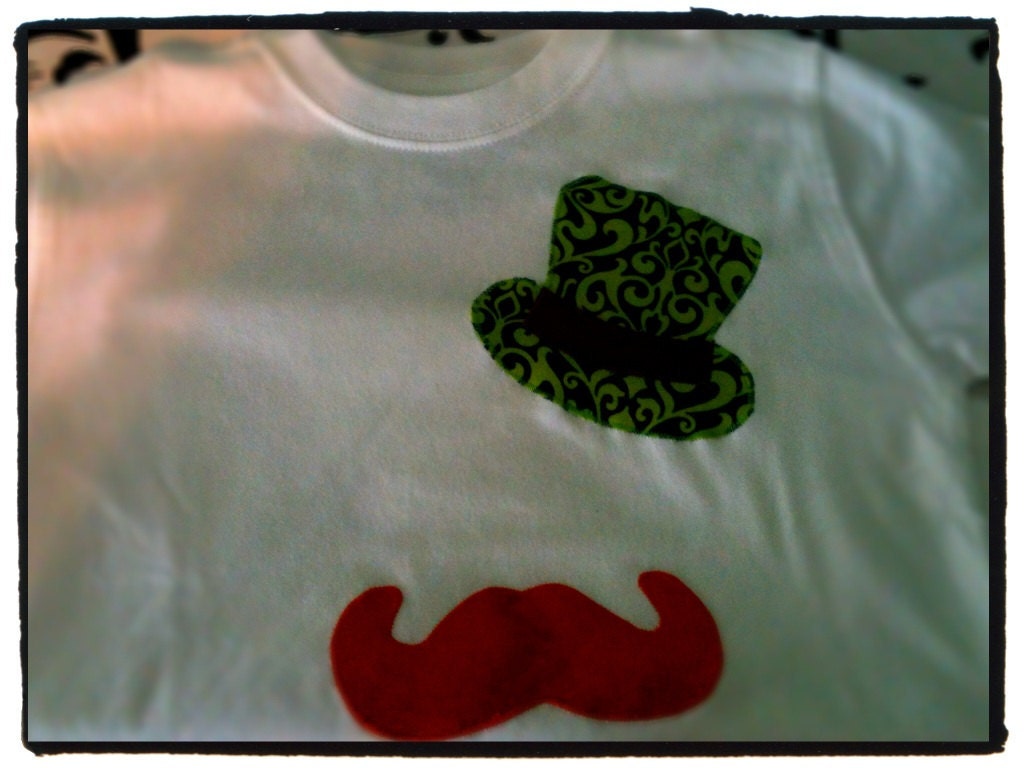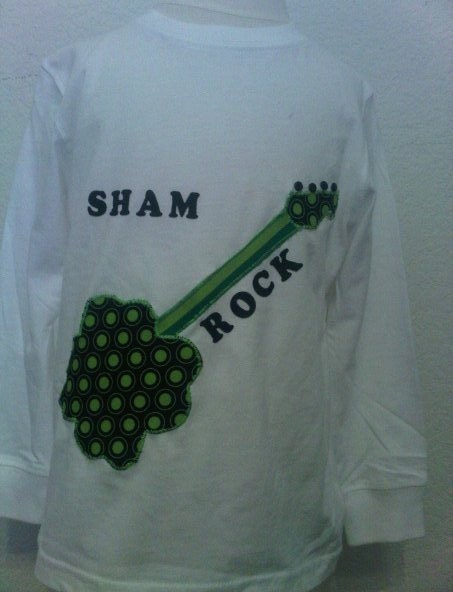 *I was given this product for review purposes. All of my opinions about this product are solely my own. Your opinions may differ. I was not compensated to write this post in any way.*