I'm a huge fan of personalized clothing for kids. I think it is so cute, and once they are old enough to understand it, they feel very special having a shirt with their name, too! Brennan has has a few shirts with his name including a birthday shirt and a couple of big brother shirts. But even though Bryleigh had a little sister shirt, it wasn't personalized because we wanted it to fit her in the hospital and I don't 'pre-name' my kids! :) It is time for her to have her first personalized shirt!!!
Monogramme Maison
has generously provided one of their shirts for me to review for Bryleigh! Valentine's Day isn't far away, so we thought that a personalized Valentine's shirt would be cute for her. I picked out a ridiculously cute heart cupcake shirt. I really like this style because it will not only look super cute for Valentine's, but it is adorable for anytime of the year. It is a simple design with only Bryleigh's name and the cupcake applique, which is sparkly by the way. :) We love it!
There are so many other adorable designs available from Monogramme Maison that I HAVE to show you a few of my favorites!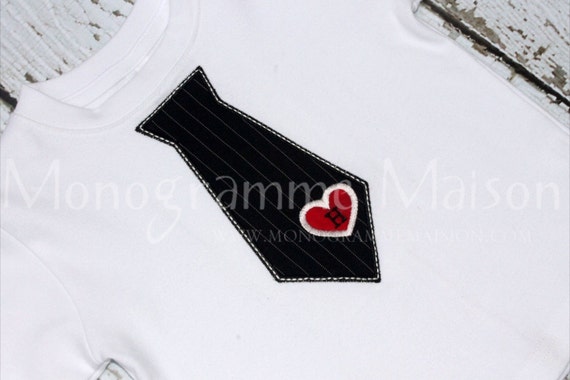 Studly Boy's Valentine's shirt!


Boy's monogrammed shirt!
For NEXT Christmas- Monogrammed Rudolph shirt!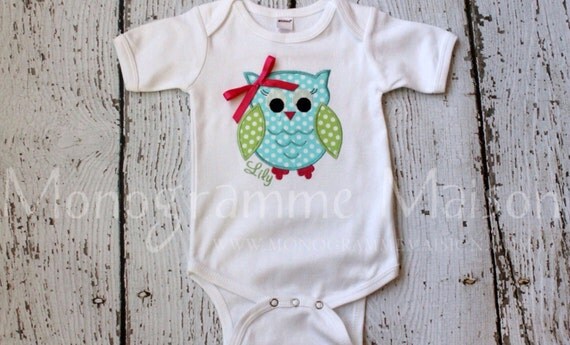 Girly owl shirt!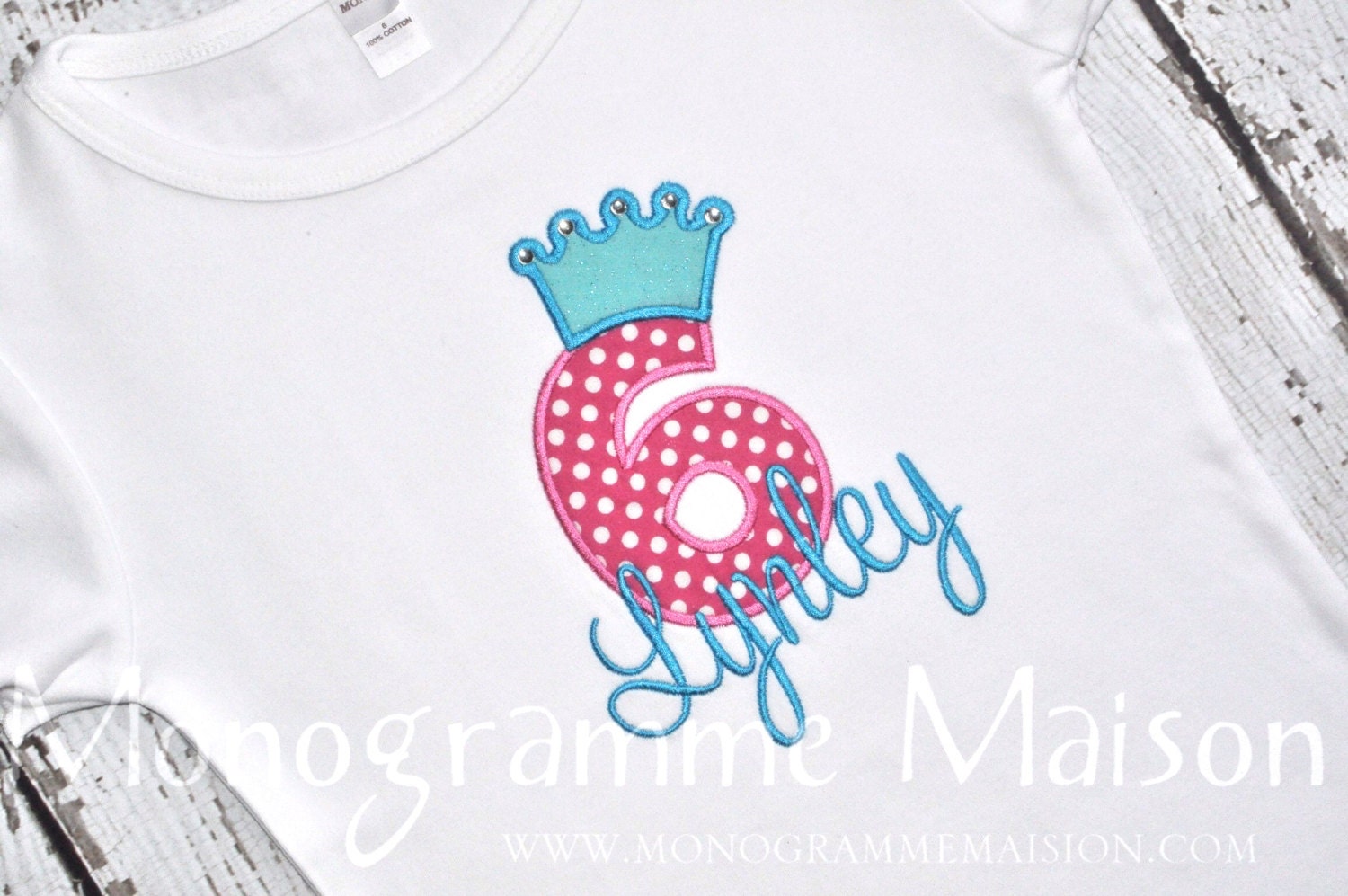 Princess birthday shirt!
This is only a small sampling of what they have available now. You really need to go check out the rest! I especially love their selection of boyish shirts. Having both a boy and a girl, I find that it is typically much easier to find clothing I like for my daughter, and more of a challenge for my son. Monogramme Maison has tackled this issue well! Their boy (and girl) designs are great.
Monogramme Maison
's shirts are more than cute, they are also high quality and carefully made. Bryleigh's shirt is soft and thick compared to many other shirts she has. The stitching is precise and looks perfectly centered and even. I really appreciated the included product care card. It gave very clear care instructions to make sure that Bryleigh's shirt stays in the best shape possible. The packaging was so cute, too! Each shirt comes wrapped in a cellophane bag tied with 2 colors of raffia. You wouldn't need to gift wrap these before giving them to someone.
The sizing, in my opinion, seems to run a bit big. Bryleigh is kind of between sizes right now, so we figured we would rather be safe than sorry and request the bigger size, 12-18 months, instead of 6-12 months. These shirts are 100% cotton so we expected some shrinking, as well. When the shirt arrived, I was a little surprised to see that the 18 month size looked a lot more like a 2T. I held it up to a couple of Brennan's 2T shirts and they were the same size. When I washed it, I dried it on high and hoped for some shrinking. Sure enough, it did shrink down about a size and ended up being a lot closer to what I would consider an 18 month size shirt. Bryleigh's shirt is one of the ruffled ones, so I can't speak for how the sizes are on the onesies. I don't find this to be too big of a deal either. This shirt has plenty of growing room. This is just something I would want people to know when choosing a size.
This is a fairly new shop, but they are off to a great start! They have 100% positive feedback with great, encouraging comments left by many happy customers. They are accommodating and here to please! The turn around time is fairly quick, too. They also let me know that they are introducing a brand new line of premium shirts made with Peruvian Pima cotton. This is the same cotton that many popular boutique brands use.
Monogramme Maison has been a pleasure to work with and I expect nothing but good things for them! Two Thumbs up from this Five Foot Mama!
Alright lucky duckies! Monogramme Maison has generously offered to give away a $25 store credit to one lucky winner! Just use the form below to enter (US only, please). Maybe you could stop by their shop at Etsy or their Facebook page to say thanks, too!
a Rafflecopter giveaway