I'm excited to announce that I've had the pleasure of working with another awesome Etsy shop,
'The Pecking Order by Zoey's Attic'
to bring you a review and great giveaway that you'll definitely love!
Erin, the shop owner of '
The Pecking Order by Zoey's Attic
', is good at what she does, and she's got the numbers to prove it! Since opening her shop on October 9th, 2008, she's amassed over 18,400 sales and kept her feedback rating at 100%. That is a truly impressive accomplishment! What impresses me even more is that these sales numbers don't include any sales that she's made on the other two websites she owns and operates-
www.zoeyspersonalizedgifts.com
and
www.zoeysattic.com
! She sells the same types of items at each site, it is just helpful to have several places for potential customers to find you while you are building up a large following of loyal buyers. I can only imagine the time and energy that Erin puts into her business, especially considering that she is a one-woman show, except for when she recruits a little help from the hubby and her mom!
Erin helps all of her customers stay up-to-date with her Facebook page:
The Pecking Order
and her Twitter page:
Zoey's Attic
. Besides having her ever-growing business to keep her busy, Erin also has two daughters and 2 labs. She does it all!
Here's where this review gets hard... I always like to show you several different items the Etsy shop I'm reviewing carries. Well, Erin carries such a huge assortment of items that I'm going to have a ridiculous time choosing my favorites to feature! I'll do my best and you can all go straight to her
shop
to look at the rest of the items.
First, let me show you a couple of the holiday or seasonal items that are available for purchase. If you know me, you know that I am a huge fan of all things Irish (even though I'm only a small percentage Irish), so these cute St. Patrick's Day inspired shirts immediately grabbed my attention. The personalized "Little Shamrock' shirt would have been so cute with Brennan's Irish name on it and my Grandpa would have LOVED this Irish Grandpa shirt. He was a huge fan of everything Irish, even claiming that our last name (my maiden name)- Cushing, used to be O'cushing and we dropped the 'O' when our family first came to the United States... He liked to dream and tell us all sorts of stories.
If you are looking for a fun and creative way to announce a new pregnancy, you can put one of these announcement shirts on yourself, your older child... or older dog. My oldest sister is currently expecting her first baby and has 3 schnauzer 'babies'. I'm half surprised that Bailey, Rascal, and Stitch don't have their own big brother shirts yet!
I love the idea of making a super cute and unique birth announcement with one of these onesies!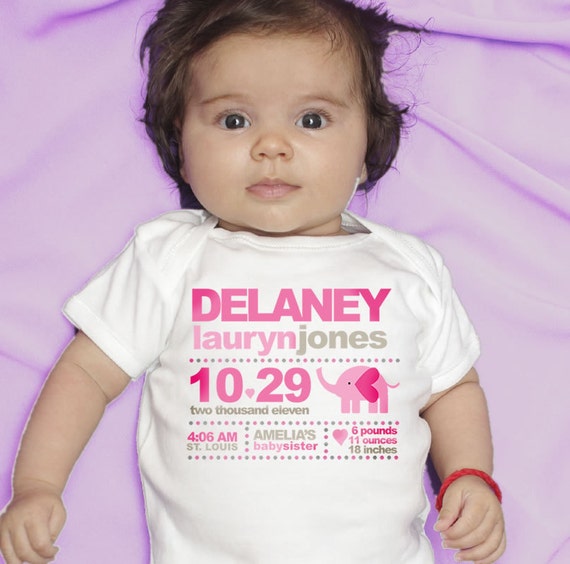 Here are some cute personalized non-clothing items!
And here's a funny shirt that is just perfect for Brennan!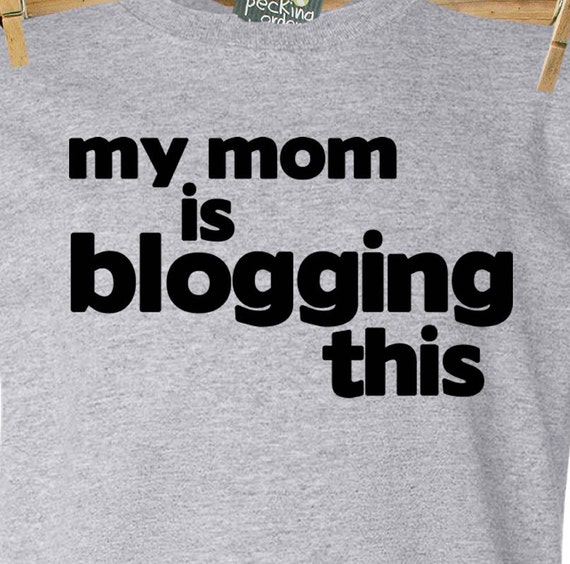 Everybody loves personalized birthday shirts and 'The Pecking Order' carries some adorable designs.
And finally, here are a couple of examples of the type of product I am personally reviewing- custom sibling shirt sets.
'The Pecking Order' also carries shirts and other items for Mom & Dad, Grandma & Grandpa, and Aunts & Uncles, too! Their inventory is really impressive and oh so cute!
As I mentioned before, I was given the opportunity to review one of the sibling sets by 'The Pecking Order'. Choosing which style I wanted was so hard! They are all so adorable. After a lot of thought and getting my husband's opinion, I settled on a cute giraffe set. I chose to have Erin leave the colors on the giraffes as they were in the listing photo, but to add a little bow to the small giraffe since we knew that our new little one was a girl. Brennan's shirt would have his name on it, but baby's shirt wouldn't since we hadn't chosen a name for her. (And the funny thing is that we actually stayed at the hospital a few hours longer than needed JUST to decide upon a name and complete the birth certificate before leaving! We finally decided on Bryleigh, by the way).
I received the shirts in the mail and was so excited to open them up! They look so adorable- exactly what I wanted and requested. The colors are crisp and rich, even after washing. These shirts are not screen printed or created using iron-ons. Instead, the design is actually dyed onto the material completing a long lasting, soft, beautiful shirt. The shirt and onesie materials are soft and both fit very true to size. I love them so much!
Here's the new big brother bringing his baby sister a present.
And here they are- the big brother and little sister!
As you can see, the shirts look great! I can't come up with even one piece of criticism about them, my communication with Erin, or her shop! The products and service were both fantastic! Here's something else that is fantastic- Erin is offering a coupon code for 10% off your purchase! Here it is: FFM12.
Now, you have a chance to win your own $35 gift certificate to the '
The Pecking Order by Zoey's Attic
'! You can use it towards a sibling set of your own, or anything else you like. Just use the form below to enter! Let me know if you have any questions! Thanks for entering and thanks to our sponsor, 'The Pecking Order'!
a Rafflecopter giveaway
*I was given this product package for review purposes. All of my opinions about this product are solely my own. Your opinions may differ. I was not compensated to write this post in any way.*